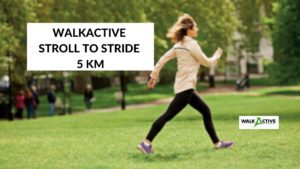 Join me on my Facebook page The Official Joanna Hall WalkActive  for a Live Chat Q&A as I talk you through Stroll to Stride 5km – my brand new WalkActive programme. A 6 week audio coaching programme to improve your fitness and stamina all through walking. The ultimate aim is to walk 5 km in 45 minutes with good technique, pace & posture.
This is a follow on programme from the WalkActive foundation programme: Get Started with WalkActive.
I'll talk you through:
what to expect and
how I've created this to be supportive, effective and enjoyable!
& I'll be answering your questions live.