Get Started with WalkActive 
Joanna Hall is your WalkActive Coach 
Learn the WalkActive Technique + Improve your posture + Make every step effective for health & fitness.
Scientifically Verified System to Look + Feel + Perform better all through walking. 
The place to START your WalkActive Journey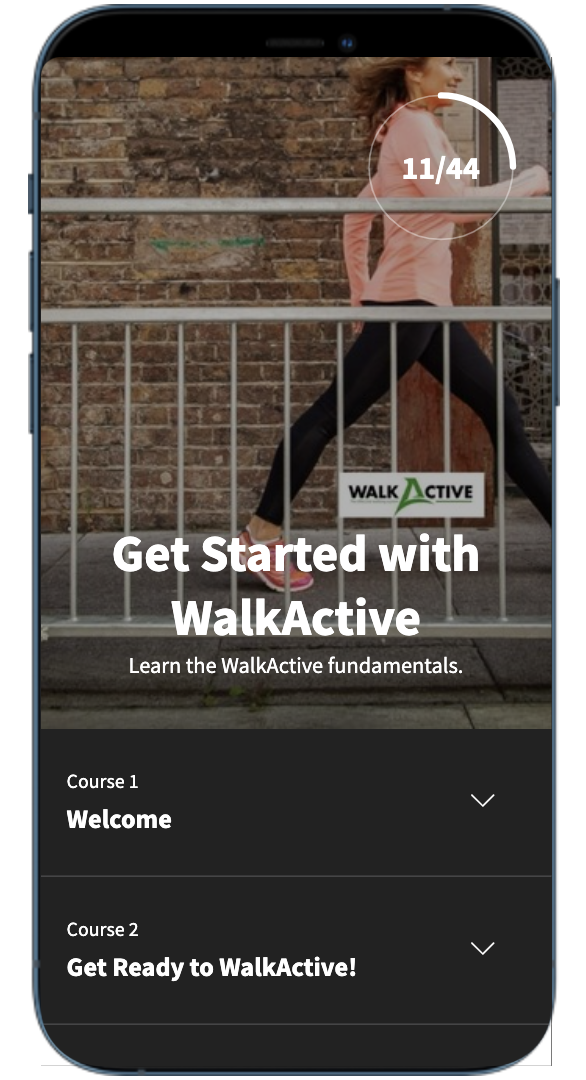 Download the WalkActive App today & 

begin Joanna's 5 * Reviewed Fundamentals Programme
Learn the Fundamentals to the scientifically proven WalkActive System
✅ Learn the WalkActive Technique +
✅ Improve posture +
✅ Optimise your walking for health & fitness
Start today and improve your walking in just 7 days
👣 Track your progress
👣 Receive feedback from Joanna
👣 Supportive private learning community for ongoing confidence & results
Get Started with WalkActive teaches you the WalkActive Fundamentals and is the place to START your WalkActive journey to walk fitter + healthier + trimmer + happier.
GSWA is just one of the many WalkActive programmes, live coaching + support resources to help you walk fitter + healthier + trimmer + happier in the WalkActive App for monthly subscription of just £19.99 per month.
I appreciate we all learn in different ways & I want you to get the best from my WalkActive System. Joining the All Access WalkActive App gives you access to expert Live Coaching with Joanna, monthly challenges to help you walk better, ongoing WalkActive audio coaching resources, self guided WalkActive programmes + private supportive learning community for expert feedback on your progress.
7 x daily educational technique video lessons you can complete to your own timetable.

7 x progressive daily walking tasks to master the WalkActive Basic technique.

1 x Audio technique coaching download so Joanna coaches as you walk.

Comprehensive "How To" videos to motivate + support your efforts.

Pre course countdown materials as soon as enrol to get you prepared + excited.

Access to private learning community for motivation & progress.

Lifetime Access – so you can come back and refresh the basics at your convenience.

BONUS: Direct feedback on your efforts with Live Q&A with Joanna
Live Coaching with Joanna
Catapult your results with
✅ expert live coaching with Joanna
✅ your questions answered
✅ exclusive in the all access WalkActive App
Would you like some extra help and personal feedback as you learn WalkActive?
Join Joanna for exclusive weekly Live Coaching via zoom for feedback on your WalkActive progress, motivation and expert guidance.
Each session will address a specific area of the WalkActive technique, directly complimenting your educational resources & daily walking tasks. Whether you are able to attend live or just catch up later at your convenience – these exclusive sessions with Joanna join the dots on your learnings, give direct feedback on your progress and catapult your results.
Get personal feedback + have your questions answered in the Q&A + connect through our private learning community
All Live Coaching recorded and added to your learning resources for ongoing reference so you progress with WalkActive.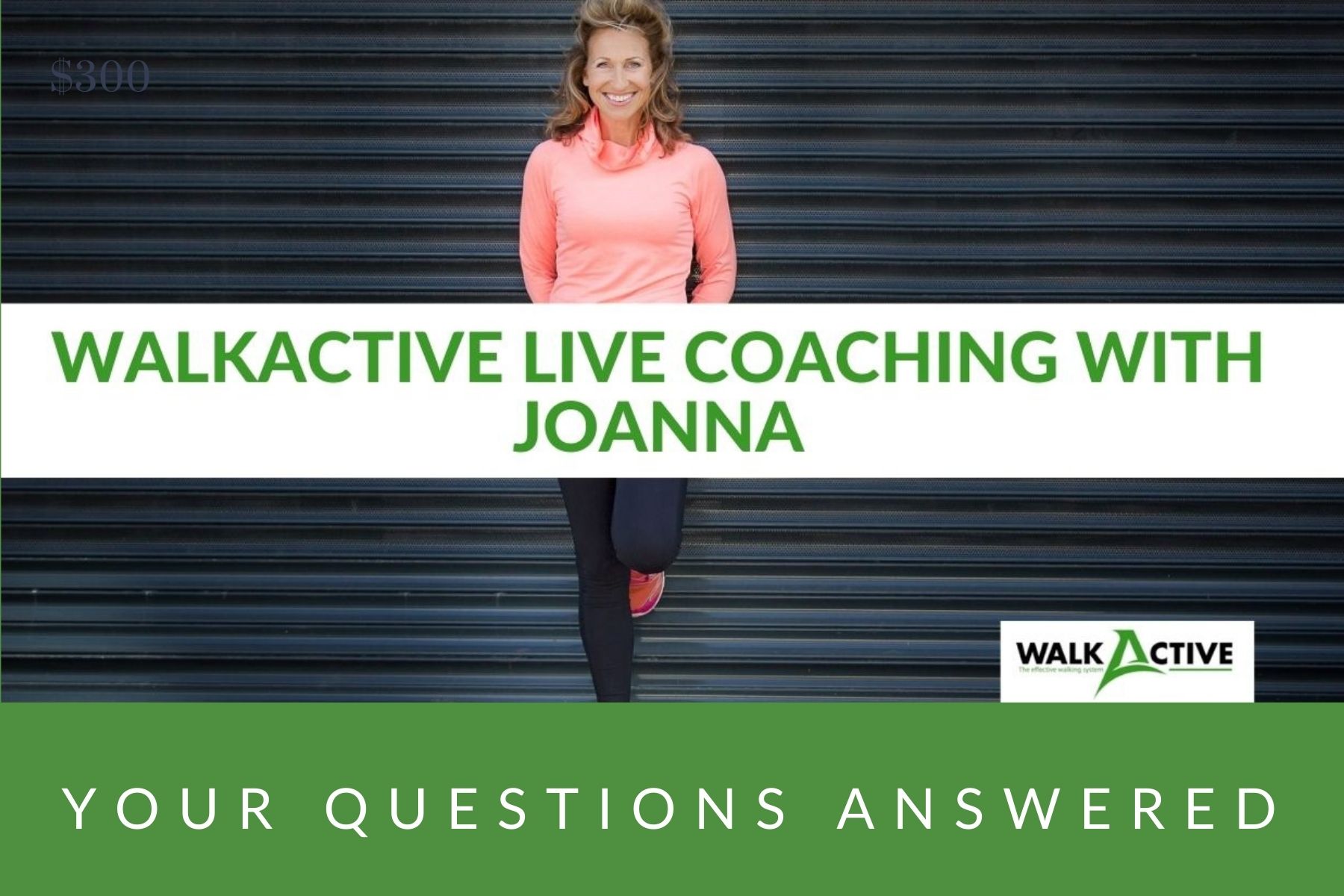 SUSAN KRAUS
"I didn't know how challenging it would be to learn to
walk in a different way but it was so worthwhile. I can feel the
benefit in my daily walks already. The programme is
very well structured, Joanna's videos are really clear and
full of useful tips, and her feedback is supportive and encouraging."
WalkActive more effective than Power Walking
This is Andrea's story…
A committed Power Walker – until she learnt WalkActive. With WalkActive Andrea is walking
---
WalkActive helps you walk pain free:
WalkActivists share their stories….
Learning WalkActive has helped eased many conditions, & brought the joy back to walking incl:
joint pain
anxiety and depression
balance
---
WalkActive improved my posture phenominally
This is Fran's story:
Already a walker for fitness, in just 2 days Fran enjoyed better posture than 16 weeks of Pilates. Improving
posture
walking technique
slumped waistline.
---