4 Secrets to Walk Fitter + Trimmer + Healthier Webinar. 
FREE resources to improve your health + fitness all through walking.
Instant benefits video + FREE

6 week programme to

Walk yourself Fit
Discover:
✅ The #1 mistake thats stops important health + fitness + mental wellbeing benefits.
✅ Why pulling in your tummy as you walk is the worst thing to do for muscle tone + shape change + fitness goals.
✅ The secrets to walk pain free for back + knees + feet + shoulders.
Watch NOW👇 to feel confident & excited about how to makeover your walk to look + feel + perform better whatever your age, fitness level or goals.
---
Stroll to Stride 5k
Get fit all through walking. A 6 week app based audio coaching programme to walk 5 km with
good pace +
better posture +
great technique  +
Optimise your walking for health & fitness: 
A guided programme + Live Coaching (via zoom) with Joanna Hall, Creator & Founder WalkActive  to catapult your results + motivation.
Progress at your pace
Complete the sessions to suit you
Supportive learning environment.
Easy + fun to follow
Scientifically verified results based programme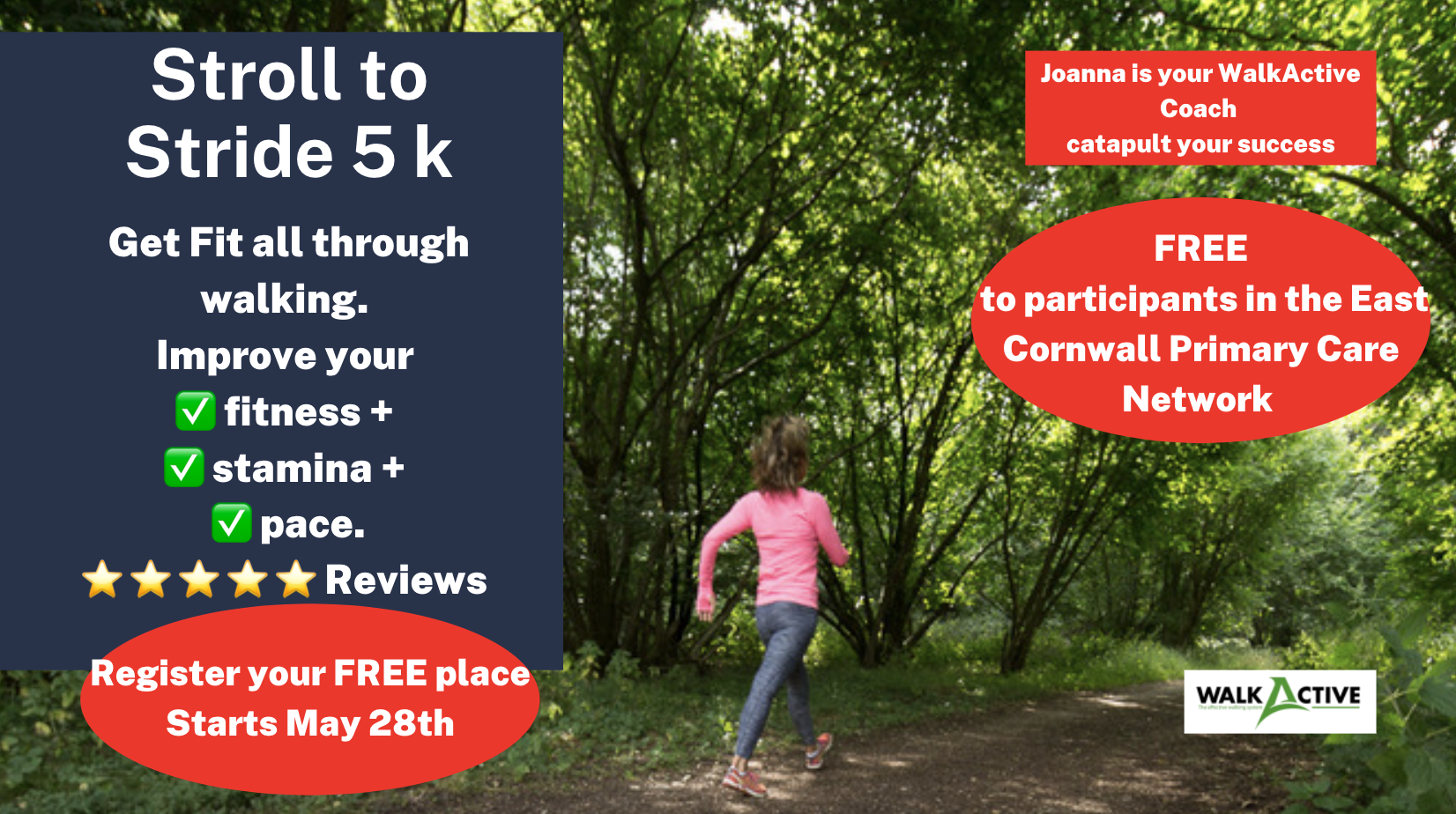 BEGINNER TO FIT IN JUST 6 WEEKS 
"I did the Couch to 5K running thing last year but found it a real chore… following the Stroll to Stride 5K programme has been a delight. I have found that I am walking faster, my body is toning up and after each session I feel my spirits lifted."
Tessa Broad
Register to reserve your free place