MY COURSES
WalkActive transforms your walking for cognitive, physical and mental wellbeing. With WalkActive you can walk smoother, faster, further for physical and mental wellbeing.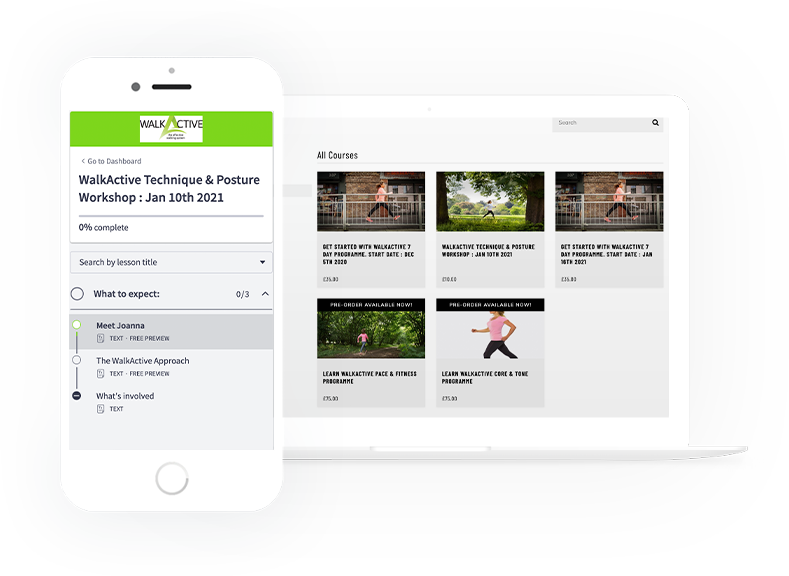 FULLY RESPONSIVE
Access courses from any device
My courses are designed to work on any mobile device, laptop or desktop computer. You can take WalkActive with you on the go, on your mobile phone or tablet, or work through the techniques on your computer before taking what you've learned out with you on your walk.
The WalkActive Community is there to support your practice and I invite you to join me for our regular live WalkActive Community Catch ups.
NOW AVAILABLE ON DEMAND
WalkActive Courses